Hey everyone! I hope you have had a good day so far :) But the thing is sometime people don't have good days. You have probably experienced them. The days where you just don't feel:
-Happy
-Fresh
-Right
-Nice
-Kind
and pretty much everything else good in the world. And I get it. Sometimes it just can't be helped. But sometimes it can. Sometimes walking of the bed on the wrong side can make the rest of your day horrible. But I don't want that for you. I want to help you make more days of your life start of better. In this post I will tell you 10 easy things you can do after you wake up that will make your day better. So, let's get started!
1) Smile and tell yourself how it will be an amazing day
How you feel about something is really all about mindset. If you tell yourself the ride will be long it will probably feel long. If you tell yourself the ride will be short and quick it will probably feel quick. Same thing with emotion. If you tell yourself everyday when you get out of bed that it will be a good day it puts you on a good and positive road to start to your day.
2) Shower or at least put water on your face
This makes you feel a lot more fresh and clean. For me showers really revive me. That's why I love them. Sometimes when we feel muggy or dirty physically we end up feeling it emotionally too. With is bad. Showers or baths help.
3)Read
A lot of times in the morning either before I get out of bed or after getting ready I read. Trust me it helps. This gives yourself a time to do something that is not really that physical to get the more thinky (yes I do realize that is not a word but it should be so I am going to use it and nobody can tell me not to) part of your mind going.
4)Wake up on time
To start a day well you kind of have to get up. More most people when they hear an alarm they grumble and try to turn it off and then go back to sleep. This won't help you at all. It will probably just make you late or rush to wherever you need to go. This will put your day to a horrible start. You want to feel like you have time in the morning to get stuff done or else you will neglect things. From now on I don't want you to do that. I want you to get up when you hear your alarm.
5) Drink and actually have breakfast
A couple of years ago at school this guy came and asked us what we thought was the most important meal of the day. We all said dinner or lunch. How does this story relate to the post? Because he said breakfast is actually the most important meal of the day.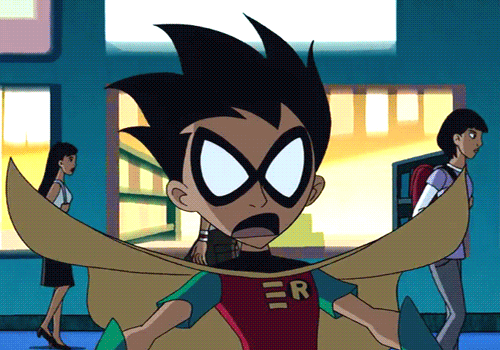 And thing is that he was right. Drinking and eating in the morning is so simple but a lot of people neglect it. With is
BAD.
You just slept for hopefully at least 7 hours and now your body is very very hungry. It needs something to get you through this day. Do you know why breakfast is called breakfast? Because it is the time when you are supposed to be breaking your fast that you took all night. Pretty much it is very important.
6) List 5 things you are thankful for
A lot of people have amazing lives but they just don't see. They aren't thankful for it. Probably the things that you take for granted like toilet paper or clothes some people can't get. But if every morning you list some things you are grateful for you will realize how lucky you.
7) Listen to some upbeat music
This wakes you up and makes you more happy. Listening to fun music gives you energy when you listen to it and if you find some music you like it can be super fun. I highly recommend Megan Trainor's
Better When I'm Dancing
. It is amazing song, it is very upbeat, and it seriously make you start to want to dance (or that might just be me).
8) Just sit and do nothing in the quiet



Before getting up you need some time for you body to fully adjust to the new day and your surroundings. Plus some calm is really needed before rushing off to a busy day.




9) Do some exercise
I have a friend who does this almost every morning. Maybe it could just be 5 push-ups. Nothing big. It still helps! This wakes you up and will make you feel better about yourself.
10) Make a plan
Before I begin my day I always start with making a plan with what I am going to do that day and what I want to accomplish. This helps you have a clear goal and get more things done. This also makes you want to go get those things done so you feel more motivated.
*note I actually don't know all about humans so some of this might not be 100% accurate
What do you do right after you wake up? Should I do more posts like this? Do you have an alarm clock? Do you already do any of the things listed? Do you like exercising? Do you like the song Better When I'm dancing? What is your favorite upbeat music? What are you thankful for? Do you like showers?