Like 80% of people have siblings. They can be bad and good. You might have an amzing or horrible relationship with your sibling (if you have one). But even if they love you so much and you share the same feeling there is at least one moment when you just think how annoying they are!
Some examples:
-When will not stop asking to play.
-When there just talking and talking and talking and talking and talking and talking. Forever and ever and ever and ever.........
-When there blasting their game realy loud.
-When there asking to borrow your stuff.
Get what I mean? It can get
really
annoying. But today I am going to focus on when they are talking.
So to make you have less pain and a better life here are some tips to ignoring your siblings. And yes even though you probably think that I am crazy and it is impossible to ignore those crazy people and I am very serious.
Blah blah blah blah.
Just imagine them saying this over and over again. Instead of you know whatever they are actually try to tell with is probably not important. unless they are trying to tell you something important like the house is one fire. In this case you're screwed.
They are not there.
They do not even exist. Zip zadda nothing.
Listen to music.
Turn it up real loud so you can't hear them and just listen to your favorite tunes.
Get a book.
If you're not good at reading then by no means do this but if you are do it. Just get a book and read. Getting into the story until there voice is just drained out.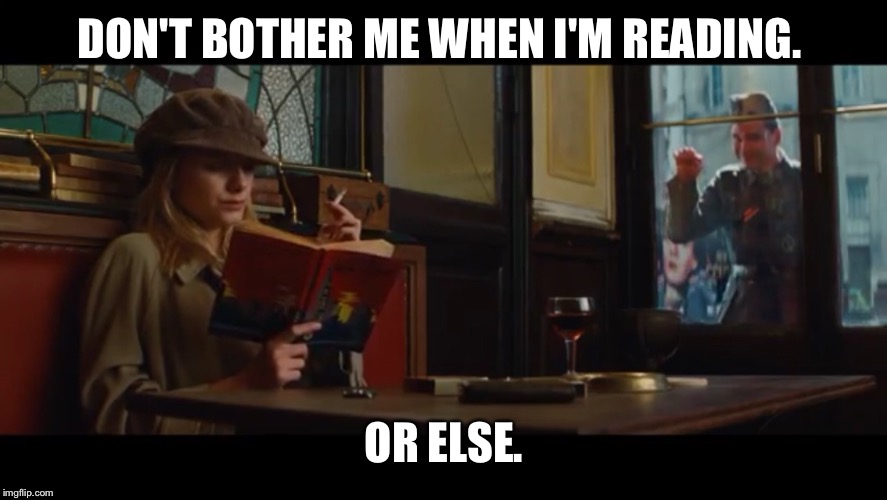 Go to another room and slam the door.
If you do not have the amzing freedom of having your own room go to another room away from them and slam the door in there faces. Then even if they do follow you they will be less loud.
Do absolutely nothing.
Just look at your sibling and do absolutely nothing. They are only doing to get something out of you so don't let them and they will
eventually
go away.
Do these tips help you? What are some of your tips? Do you have annoying siblings? Should I do more posts like this?