Yep today is the last day in January. That means....
It is the end of the first month in the year
I have 30 weeks until STARR
Five months until summer!
Valentine's Day is coming up!
Goals for february:
-Possibly start reading the last Harry Potter book
-Do at least 3 reviews
-Make a DIY
-Do a recipe post
-Do this type of post for march
Fashion
I really love this black and white thing and of course for pretty much every winter, boots!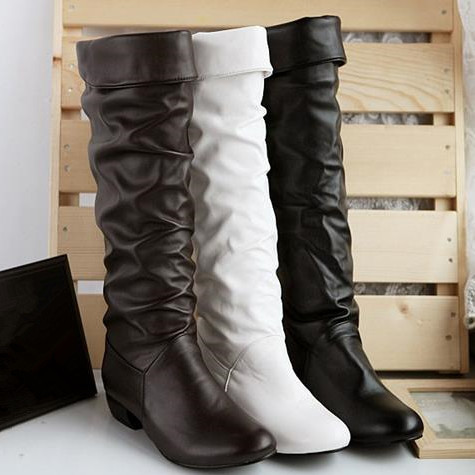 not mine
Post Popular Post
Books
I did a review on The Grimm Warning
here
.
Music
I seriously can not get Taylor Swift's "Shake it off" out of my head!
For some reason I could not get the official video.
What I did in January
-Went to 2 birthday parties (it seems like all of my freinds birthdays are in January!)
-Took a middle school test
-Went to a New Year's Eve party
What have you been doing in January?